Lavender Vale Homestead
Kwiambal National Park
Overview
Like neighbouring Lavender Vale Cottage, this hard-roofed accommodation combines a convenient location with many comforts like hot showers, barbecues, heating and air-conditioning.
Accommodation Details
Accommodation type
Homestead
Bedrooms
5
Maximum guests
20
Facilities
Barbecue facilities, showers, toilets, electric power
Please note

Reservations can be made for any arrival within the next 12 months. Find out more about our terms and conditions, and review frequently asked questions about staying in national parks.
Check in after 2pm. Check out by 10am.
Information on key collection, guest information and maps will be provided by email 1 week prior to your booking. Contact the local office on (02) 6736 4298 if you have not received your email before your arrival. Fees apply for lost keys.
Bedding configuration: 12 x king single beds; 2 x king single bunk beds; 1 x single bunk bed; 1 x double bed; 1 x single sofa bed
Pillows are provided, however there are no blankets/doonas or linen, so please bring your own.
The homestead is in a remote location, so it's a good idea to pick up your supplies before you arrive.
There's no vehicle access from the homestead to the river
See visitor info for more information

Price

Rates and availability are displayed when making an online booking. 

Bookings

Use a secure payment gateway to book online (minimum 3 days prior to your stay). To book sooner, please call the National Parks Contact Centre on 13000 PARKS (13000 72757). All reservations incur an additional booking fee of 2.5%. The property may only be occupied by the number of people specified in the reservation.
With more than enough space for up to 20 people, Lavender Vale Homestead is the best place in Kwiambal National Park to stretch out and relax in comfort. For even bigger groups, you can book it simultaneously with Lavender Vale Cottage and take over the entire area, surrounded by open plains and foraging wildlife.
Bring binoculars for birdwatching – wedge-tailed eagles often soar overhead, and chattering cockatoos are plentiful in the area. Fishing enthusiasts will want to venture over to Macintyre or Severn River in search of Murray cod. There's swimming and hiking too, lookouts and picnic spots by ironbarks and eucalypts.
After a long day exploring the park, you can retire to Lavender Vale Homestead and take advantage of its kitchen facilities, slow combustion wood heater, and hot showers. There's even air-conditioning for the warmer months, though resting on the open verandah offers a cool respite for nature-lovers.
The size and position of Lavender Vale Homestead makes it ideal for extended families and adventure groups – indeed, anybody can settle in and make themselves at home in no time.
Conservation program:
Wild dogs can have significant impacts on other animals and are regarded as pests. Our wild dog control program operates in many NSW national parks and reserves. When carrying out such pest control, we aim to minimise the wild dogs' effects on livestock and wildlife, while still maintaining dingo conservation in key areas.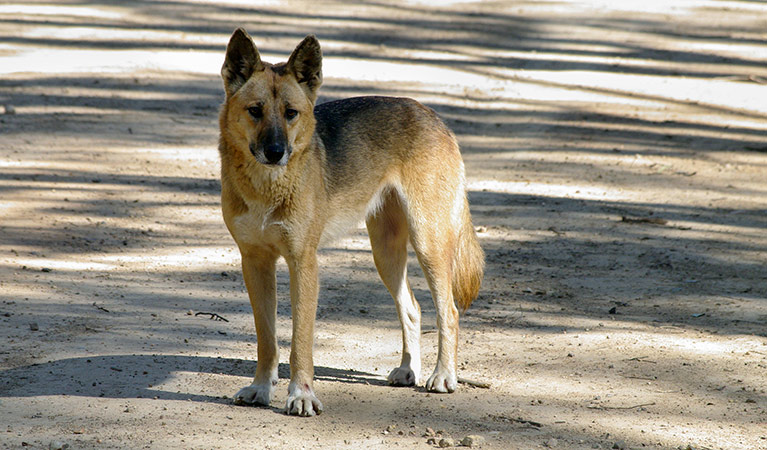 Education:
What is a national park? is an education resource that supports the NSW Board of Studies State and National Parks HSIE syllabus unit for Stage 2 primary school students (Years 3-4). It provides information about the natural environment and why national parks are important.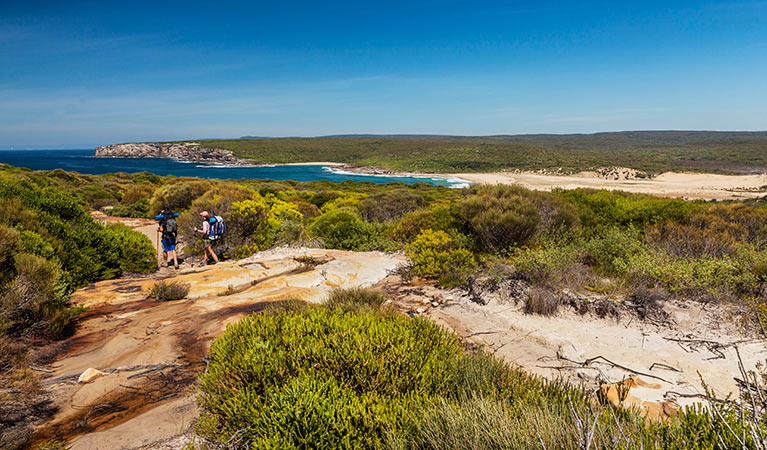 Operated by
Tenterfield
8.30am-4.30pm Monday to Friday
(02) 6736 4301
10 Miles Street, Tenterfield NSW
Park info
in Kwiambal National Park in the Country NSW region

Kwiambal National Park is always open but may have to close at times due to poor weather or fire danger.

Tenterfield
(02) 6736 4298
Contact hours: 8.30am-4.30pm Monday to Friday
10 Miles Street, Tenterfield NSW
Fax: (02) 6736 4301

More
See more visitor info