Guided bushwalks in the Hunter Valley
Mount Royal National Park
Learn more
Learn more about why this park is special
Guided bushwalks in the Hunter Valley is in Mount Royal National Park. Here are just some of the reasons why this park is special:
An important cultural place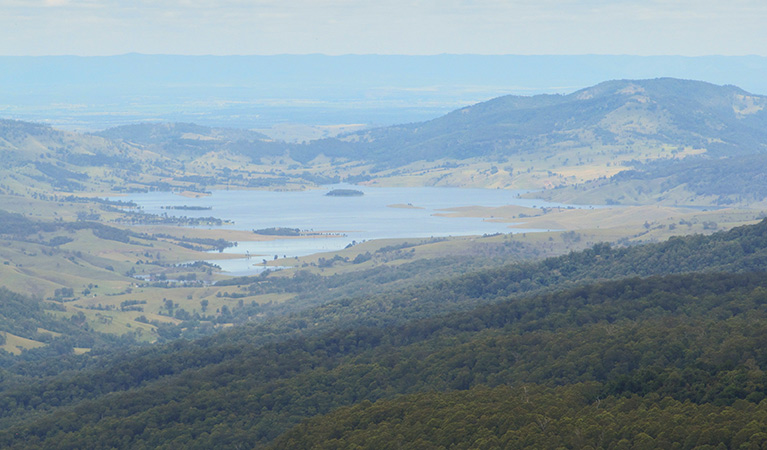 The area now covered by Mount Royal National Park, Barrington Tops National Park and Barrington Tops State Conservation Area is the traditional land of the Biripi, Worimi, Geawegal, Wonaruah and Ungooroo People. Although these people were dispossessed of their land after European settlement of New South Wales, they continue to have a deep attachment to the country and an active interest in its management. This place contains important foods, medicinal plants, animal species and sacred sites.
Safe haven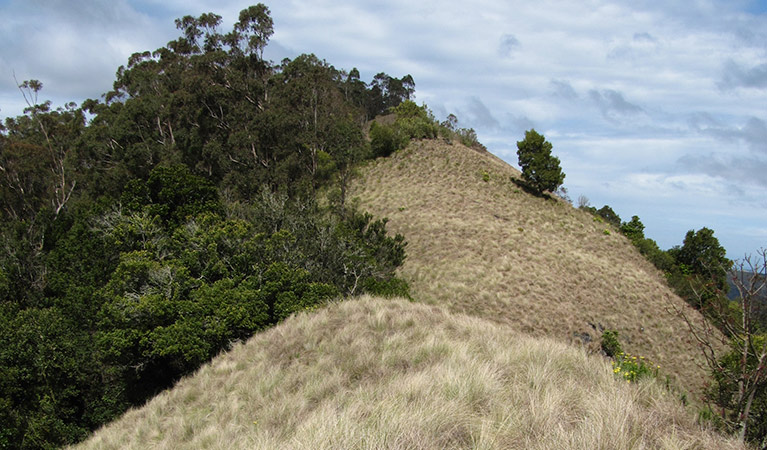 The rich diversity of vegetation offers habitat for a wide range of birds and animals, many of which are rare and threatened. These include: the endangered hastings river mouse; the threatened parma wallaby (described by British naturalist John Gould way back in 1840 as 'shy' and 'cryptic'; and the vulnerable spotted-tailed quoll, which is the largest marsupial carnivore on mainland Australia. The old growth forest is also habitat for four large forest owls - masked, barking, powerful and sooty - all of which are threatened species. Mount Royal National Park has a variety of forest types and vegetation communities, ranging from shrubland to tall open forest and wet eucalypt forest. The most dominant form of vegetation is mid-altitude grassy forest with plentiful stands of New England blackbutt, Sydney blue gum and grey gum.
Carrow Brook walking track

Carrow Brook walking track is a remote walk into the valleys of Mount Royal National Park, near Singleton. A challenging loop hike, it's best suited to fit, experienced bushwalkers.
Same as always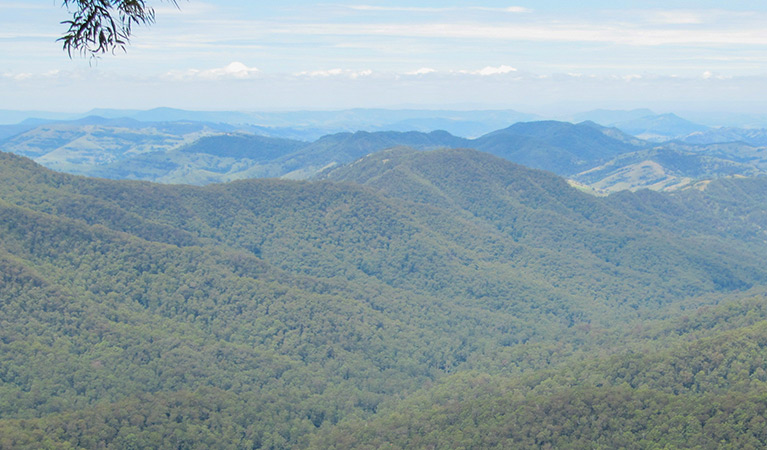 Mount Royal National Park is listed as part of the Gondwana Rainforests of Australia. Formerly known as the Central Eastern Rainforest Reserves, these include the most extensive areas of subtropical rainforest in the world, large areas of warm temperate rainforests and nearly all of the Antarctic beech cool temperate rainforest. Few places on earth contain so many plants and animals that remain relatively unchanged from their ancestors in fossil records.
The changing face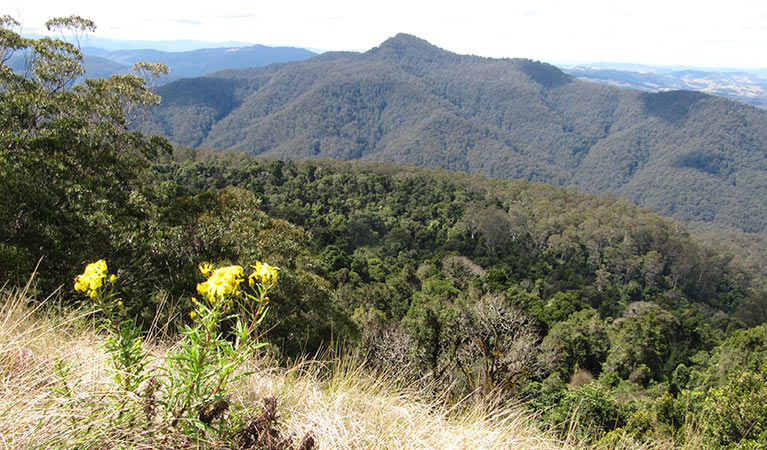 After government surveyors explored this area in the very early 1800s, the land soon became mined for gold, logged for its timber and used to graze lifestock. Small settlements established themselves on the plateau, mainly due to these agricultural opportunities. From the early 1900s, however, the area became increasingly popular for recreation and for scientific expeditions.
Education resources (1)
Naturescapes e‑newsletter